Veganer Mahlzeitenersatz Shake
Der vegane Mahlzeitenersatz Shake von Jake macht vegan essen einfacher denn je. Stelle sicher, dass du mit diesem Shake alle Nährstoffe erhältst, die du brauchst.
Veganer Mahlzeitenersatz Shake von Jake
Falls du Schwierigkeiten mit deiner veganen Ernährung hast, weil du es hart findest alle essenziellen Nährstoffe zu erhalten, ist Jake da, um zu helfen. Die veganen Mahlzeitenersatz-Shakes gibt es in drei Varianten und sind auf deine Bedürfnisse zugeschnitten. Wähle aus zwischen Jake Light, Jake Original oder Jake Sports. Verwende den Shake, wenn du Lust auf ein gesundes, einfaches und schnelles Frühstück, Mittag- oder Abendessen hast.
Suchst du nach einer Mahlzeit für unterwegs? Sieh dir The Vitaminbars an.
Warum du deine Mahlzeiten mit einem Shake ersetzen solltest?
Hier bei Jake glauben wir, dass wir als Welt besser sein können. Wir müssen an einer gesünderen Welt mit gesünderen Menschen arbeiten. Darum ist es unsere Aufgabe, Essen gesund und einfach zu machen. Nur durch das Anbieten besserer Möglichkeiten, wie einem veganen Mahlzeitenersatz-Shake.
✓  Ab €2,24 pro Mahlzeit (491 kcal)
✓  Pflanzlich
✓  Deckt 33% deines täglichen Bedarfs
✓  Alle Nähstoffe die du benötigst
✓  Einzeln verpackte Lebensmittel
✓  Hält dich satt für ungefähr 4 Stunden
✓  Praktisch
✓  Vegan
✓  Kein Löffeln
Was ist in den veganen Mahlzeitenersatz-Shakes drin?
Alle Inhaltsstoffe in den Jake Produkten sind pflanzlich und sorgfältig für ihre Nachhaltigkeit ausgewählt, um die veganen Shakes vorzubereiten.
Der Hauptbestandteil von Jake sind Haferflocken. Die fein gemahlenen Haferflocken, die in Jake verwendet werden, wachsen auf europäischen Feldern. Haferflocken werden, neben anderen Getreidearten, als sehr nachhaltig eingestuft. Im vergleich zu anderen Getreidesorten, entziehen Haferflocken dem Boden weniger Düngemittel.
Jake verwendet auch Erbseneiweis Pulver in seinen Produkten. Das ist eine vegane, allergenfreie (abgesehen von einer Kreuzreaktivität mit einer Erdnussallergie) Eiweißquelle und sie ist umweltfreundlich.
Die Erbsen und Haferflocken formen eine perfekte pflanzliche Eiweißquelle. Aber Erbsen und Haferflocken sind nicht alles was der Körper benötigt. 
Um sicher zu stellen, dass die veganen Mahlzeitenersatz-Shakes alles beinhalten was man braucht, haben wir Fette, Kohlehydrate, Vitamine und Mineralien von unseren niederländischen Lieferanten zugeführt. Die Vitamine und Mineralien werden gemäß den Empfehlungen der Europäischen Behörde für Lebensmittelsicherheit hinzugefügt. All diese Inhaltsstoffe kombiniert, kreieren einen pflanzlichen Shake.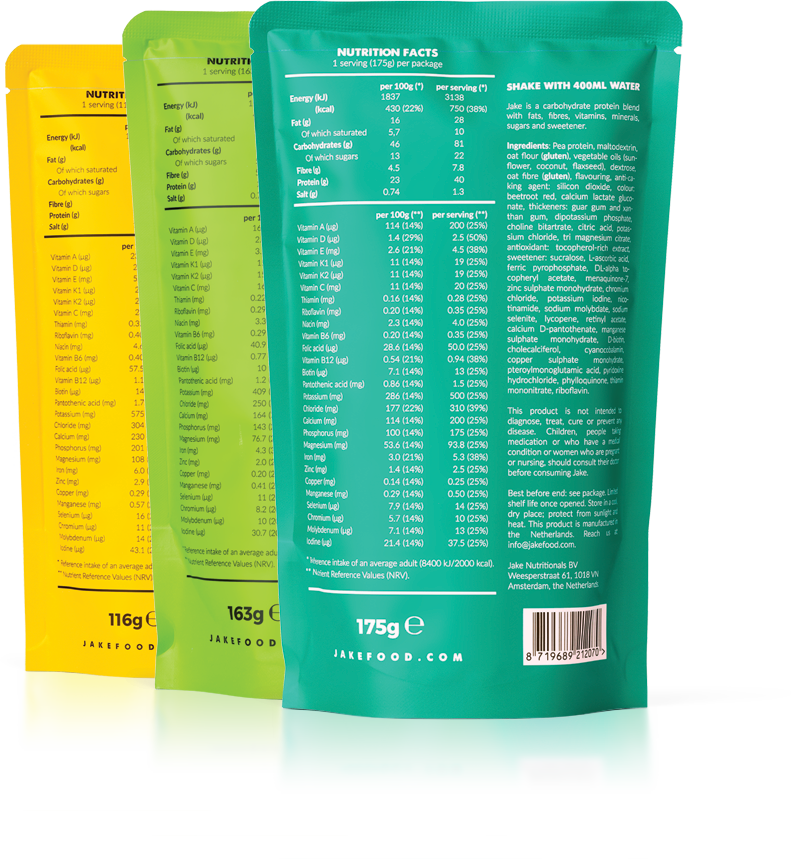 Alle Mineralien & Vitamine die du brauchst
Vegan zu essen ist nicht immer eine leichte Aufgabe. Sicherzustellen, dass dein Körper alle Nährstoffe bekommt die er braucht ist schwer. Da wir 26 essenzielle Vitamine und Mineralien zu unseren Produkten hinzufügen bekommt dein Körper all das was er braucht um gesund zu sein. Schnapp dir einfach einen veganen Mahlzeitenersatz-Shake und leg los. Willst du mehr über diese Vitamine und Mineralien wissen? Klick einfach drauf.
Die Vorteile eines veganen Mahlzeitenersatz-Shake

Fülle 400ml Wasser in einen Shaker, füge einen Beutel Jake hinzu, schüttle für ungefähr 5 Sekunden. Prost!

Alle Inhaltsstoffe von Jake sind pflanzlich, es werden keine tierischen Produkte verwendet.

Alle wichtigen Nährstoffe, Vitamine und Mineralien in einer Mahlzeit.

Zustellung ist kostenlos, jederzeit!
"Sehr gute (gerade für Veganer) Shakes, einfach und schnell zubreitet, ohne Klumpen, mit guter Konsistenz und leckerem Geschmack." – Rene Jake Fan
Die Vorteile einer Veganen Ernährung
Stelle dir eine vegane Mahlzeit in Handumdrehen her.
Neben den gesundheitlichen Vorteilen müssen wir darauf hinweisen, wie einfach es ist mit den Jake Produkten einen pflanzlichen Mahlzeitenersatz zuzubereiten. Nicht kochen zu müssen und trotzdem die Möglichkeit zu haben eine ausgewogene vegane Mahlzeit zu sich zu nehmen, wer würde das nicht wollen? Die Shakes sind in Sekunden fertig. Hier geht's zur Zubereitung der Shakes: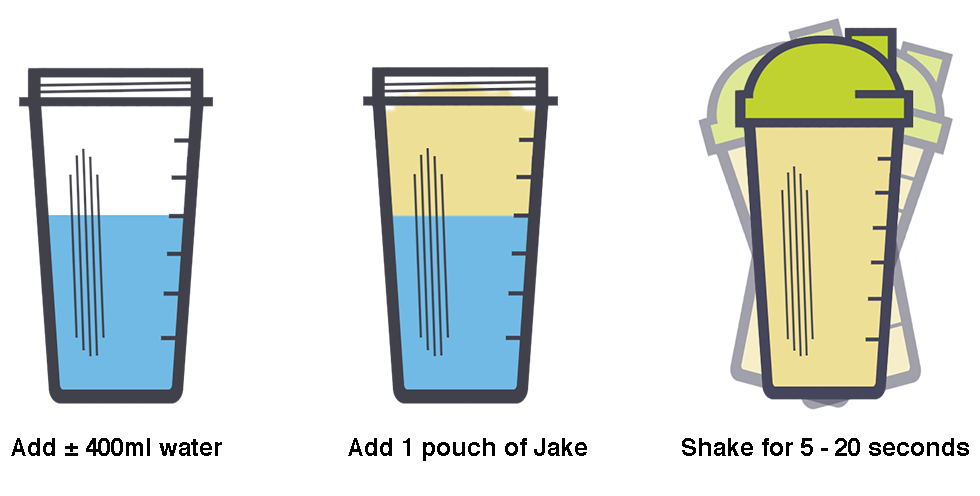 What others think of Jake.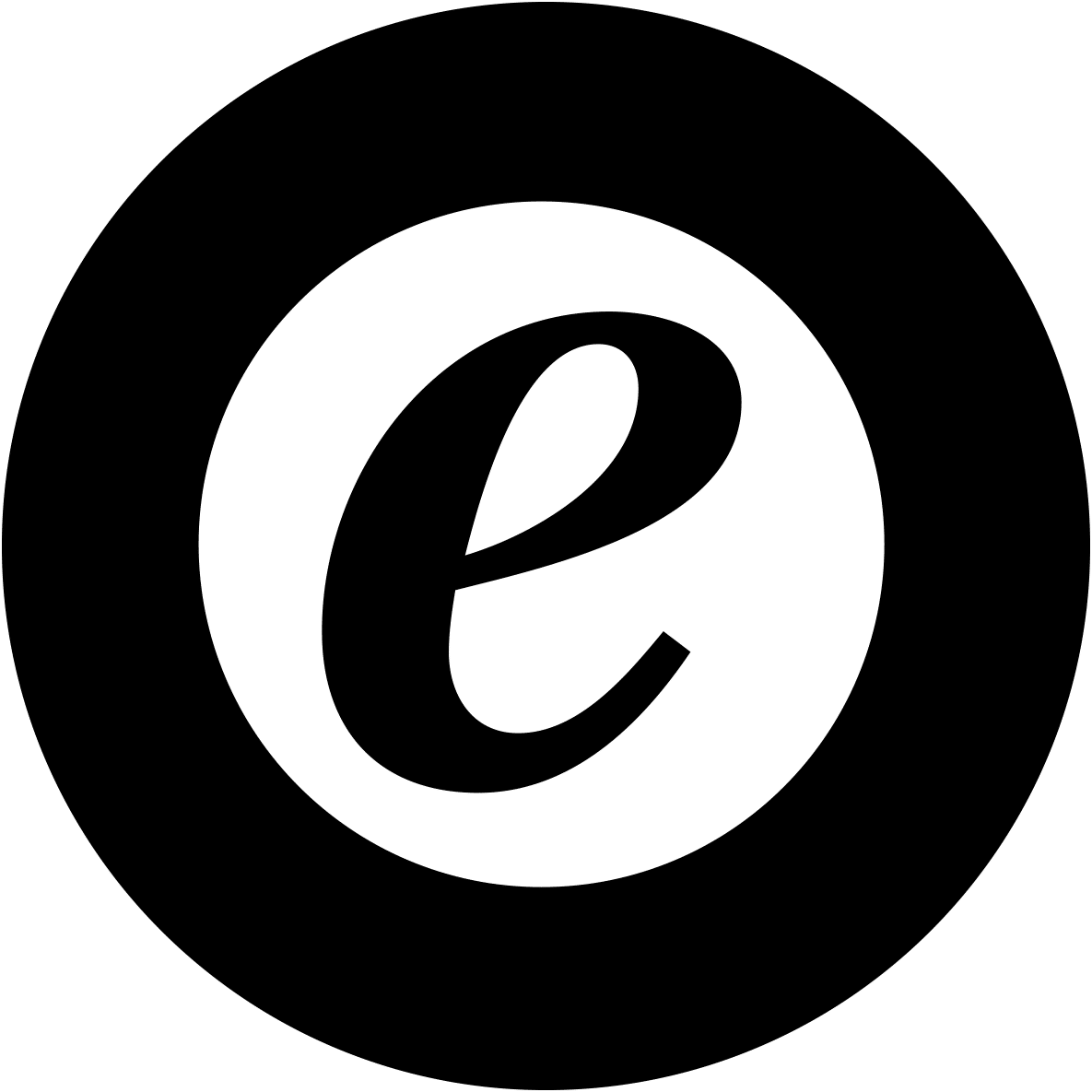 Roman H.
Berlin
Awesome products, fair prices, super fast delivery!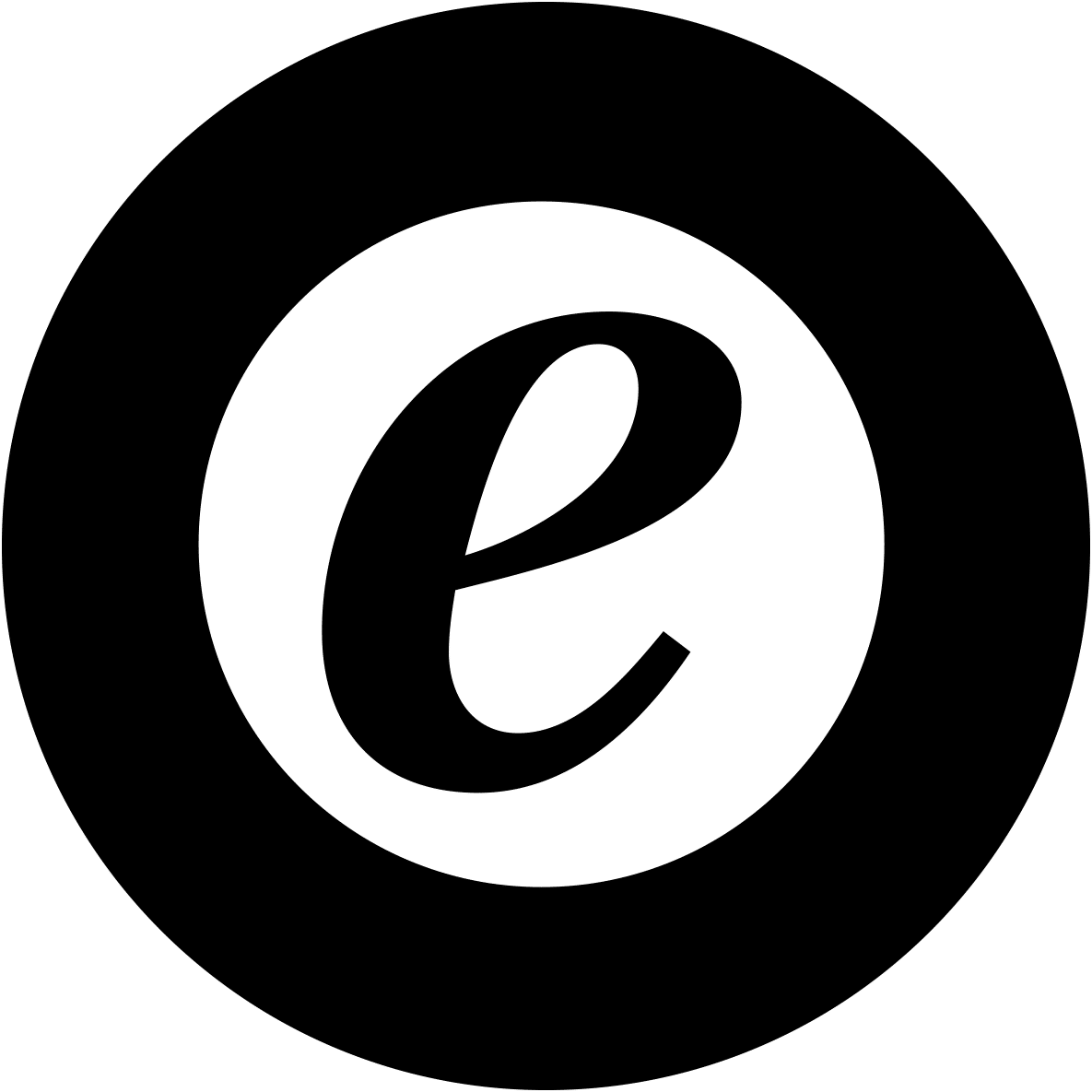 Anton P
Jersey
Great product, great support, fast delivery and fantastic value for money. Couldn't ask for more.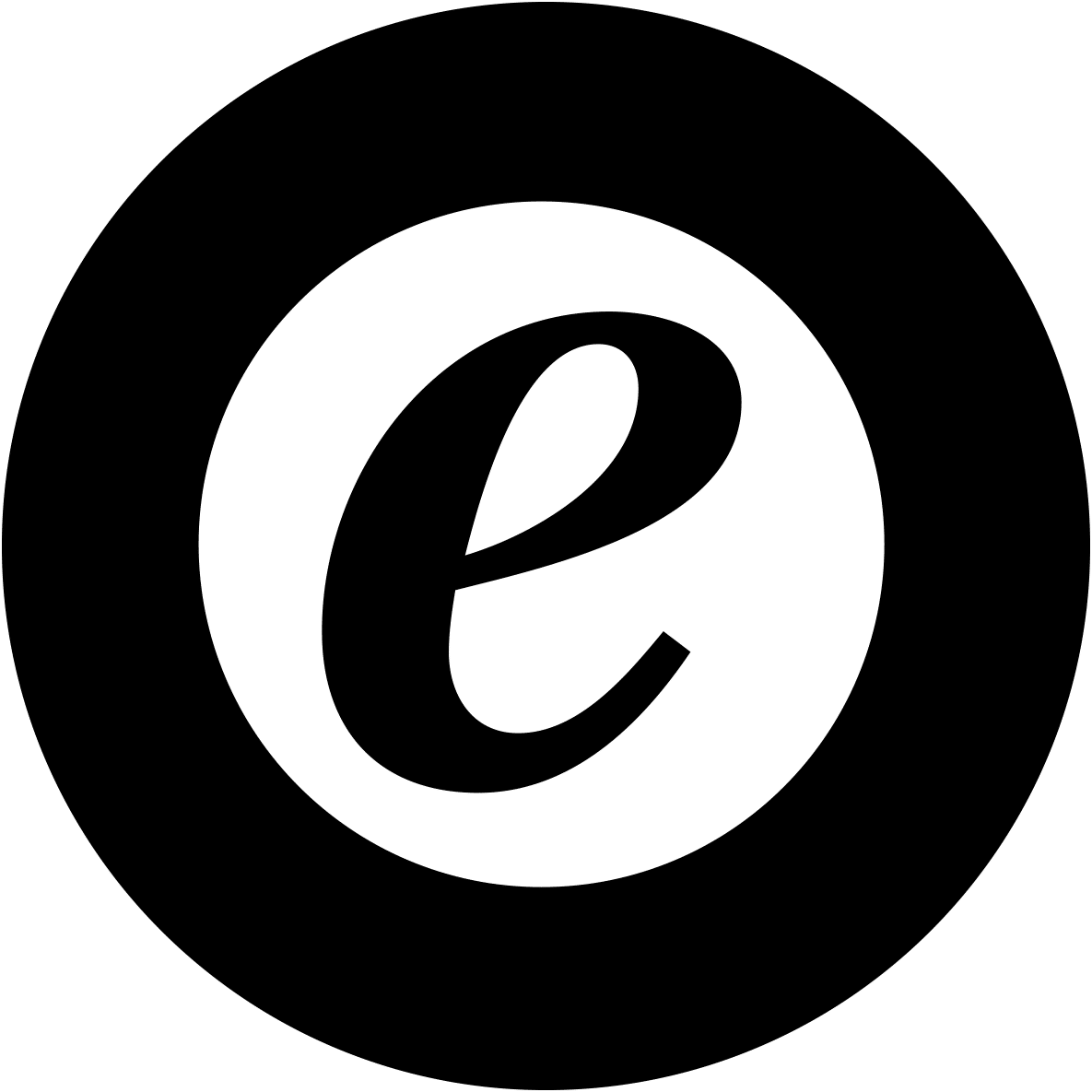 Rafael B.
Geneva
I'm really happy, with Jake.... 100 meals Done!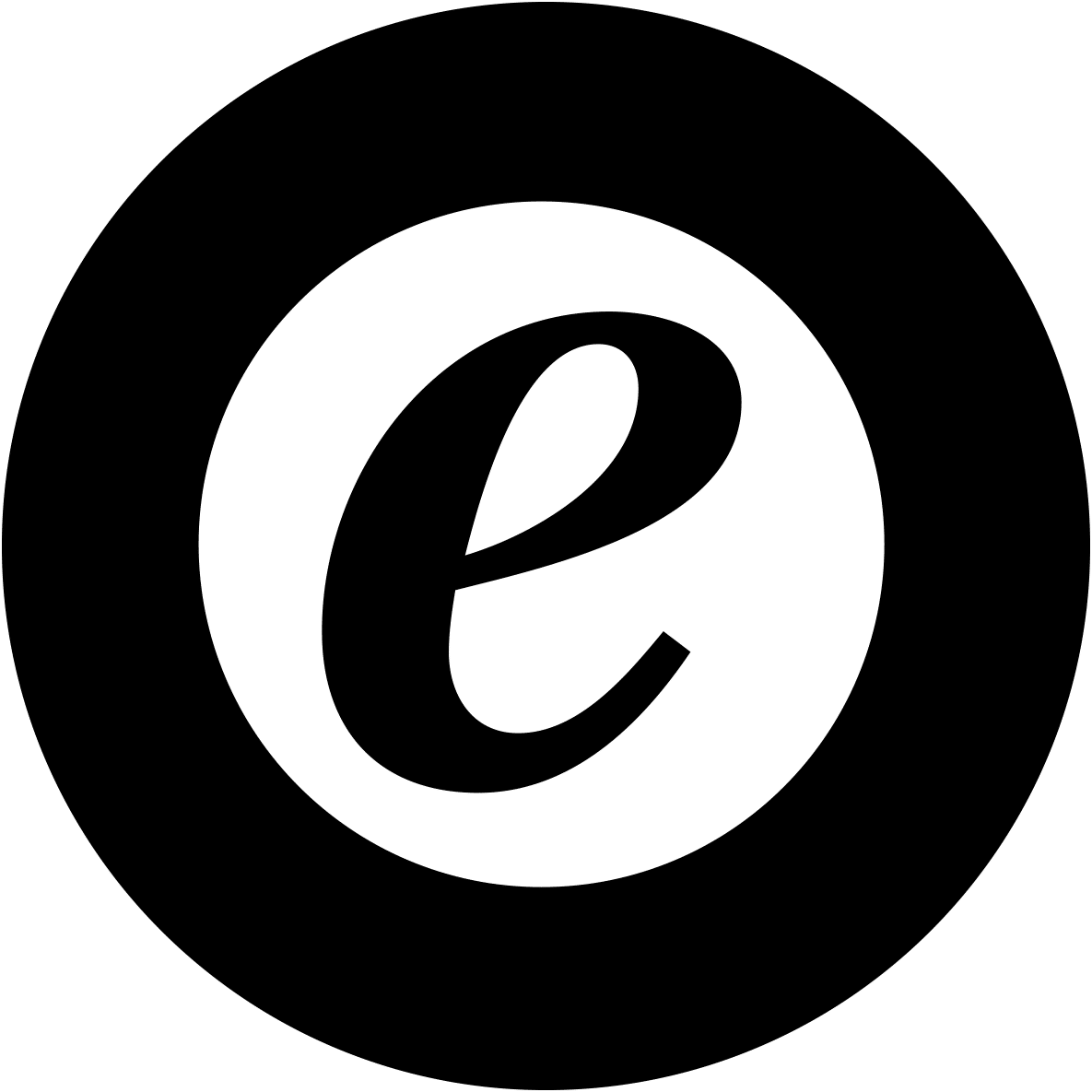 Daniel H.
Copenhagen
I've bought JAKE food a couple of times now. While I've been very satisfied with the product along the way I have also become very satisfied with customer support along the way, as of the few cases I had to get in touch.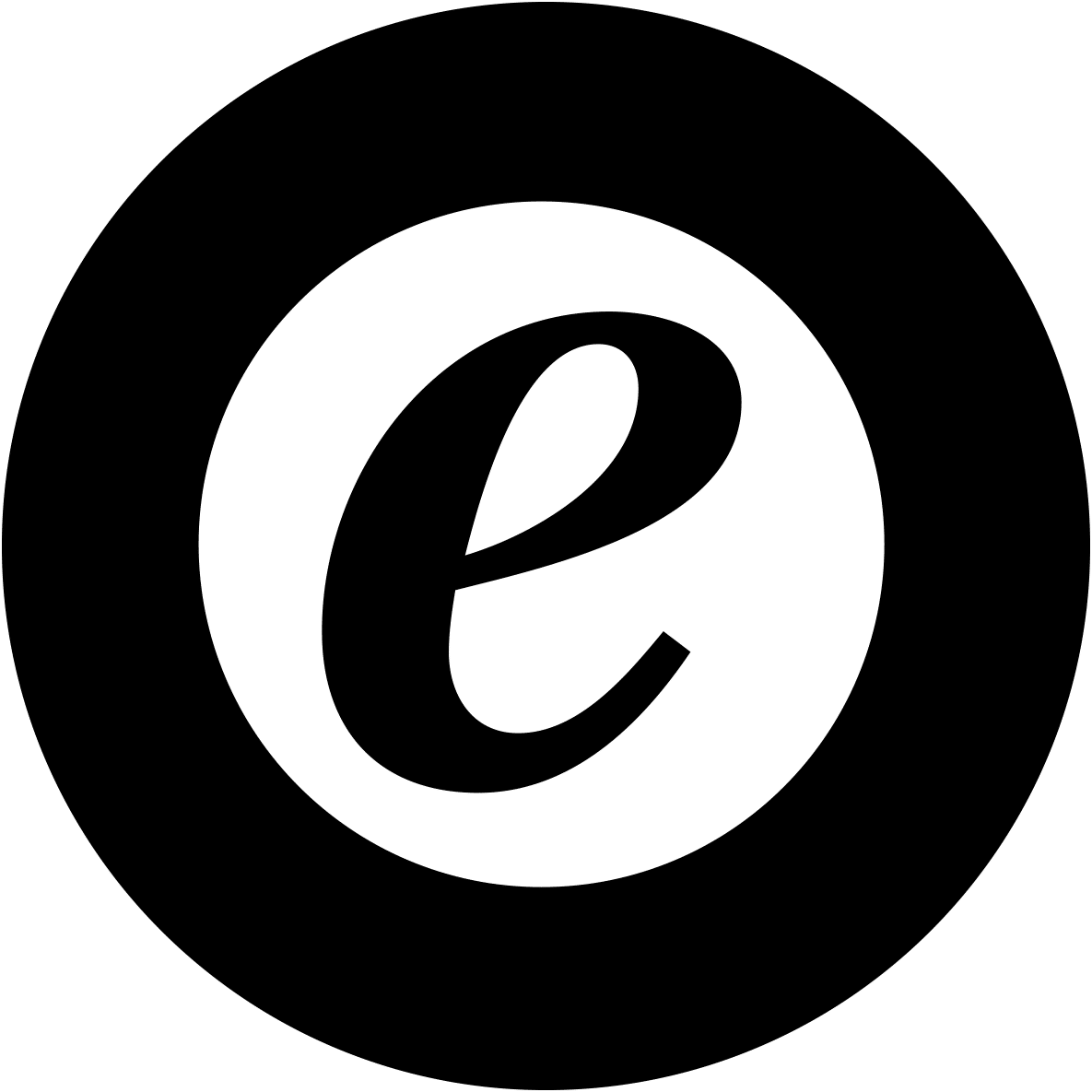 Stephen H.
Seattle
This truly is the only powder I keep coming back to. I've tried Huel, Soylent and Jimmyjoy and others but Jake Shake is the first to have me say, "I like this!" I still split between this and Jimmyjoy but if I had to choose, it would be Jake. Quick delivery, great goods and so far, no complaints from me. 🙂
Kauf dir deinen veganen Mahlzeitenersatz-Shake hier
Shake
If you want to feel the fittest you can be and maintain a healthy weight while you're at it, go for Jake Original.
Subscribe monthly and save

$

13

$

7

$

26 (?)
Veganer Mahlzeitenersatz Shake