This pancake recipe was developed based on our Jake shake Chocolate Original. They are easy to prepare, nice and fluffy and delicious with toppings like red fruit, banana or nutella to get you even more into chocolate heaven!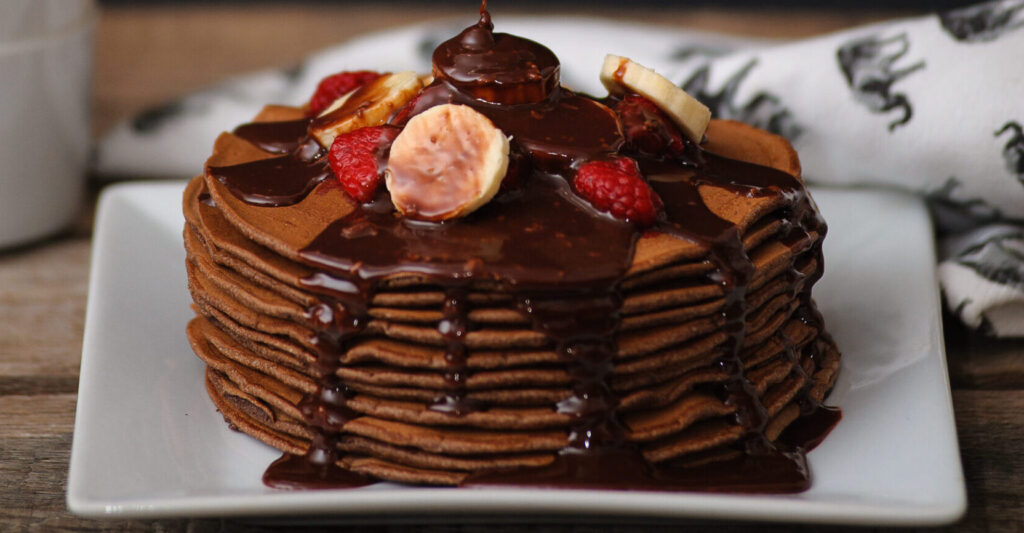 Ingredients:
200 g oat flour, spelt flour or buckwheat flour
1 tsp baking powder
700 ml plant-based milk (oat, soy or almond)
100 g Jake Shake Chocolate Original
1 tsp cocoa powder
1 banana (if you want the pancake a bit more filling and firm)
Coconut oil, margarine or oil for frying
Preparation:
Mix the flour with the baking powder, cocoa powder and the Chocolate Original shake powder.
Then add the milk and mix with a whisk until there are no more lumps.
When you want to add the banana, mash it with a fork and finally add it to the batter.
Make sure the pan is heated enough when you start frying the pancakes so they absorb less fat and come off the pan easier, and fry them one at a time until you have a nice stack. Finish with toppings of your choice and enjoy!