The right nutrition can increase your work productivity by about 20 percent. That's on average 52 extra days of gained productivity per person, per year! Imagine what you and your employees can do with the time you save when you eat the right food.


But that's not the only benefit eating the right food gives you and your colleagues:
Benefits of eating healthy at work
Jake is what your company needs
Jake is food that contains everything your body needs to be healthy. Take a shake or grab a vitaminbar and you got yourself a healthy breakfast, lunch, a snack or dinner. 
✓  All you need in one shake
✓  Breakfast, lunch or dinner
✓  Keeps you full for about 4 hours
✓  Vegan
✓  33% of your daily needs
✓  Available in 4 flavours
✓  Light, Original & Sports
✓  Single packed meals
✓  No scooping
✓  Perfect for every moment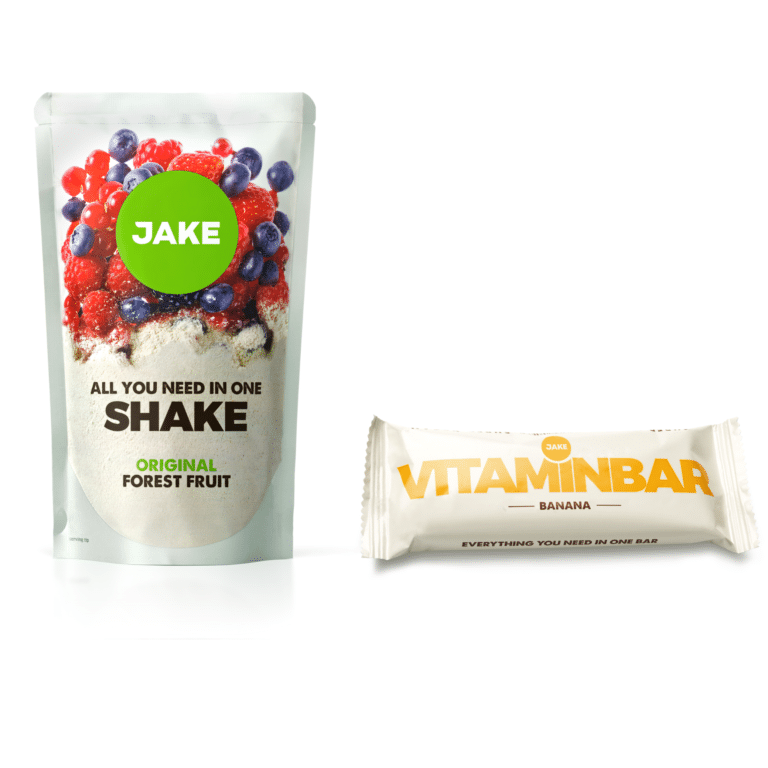 ✓  Everything you need in one bar
✓  Breakfast, lunch or chunky snack
✓  Vegan
✓  25% of daily amounts of vitamins & minerals
✓  Available in 3 flavours
✓  Nuts-free
✓  Lactose-free
✓  Perfect for every moment
✓  Packed in an easy fold-out display

These companies preceded you
Bring Jake to your business
One of the best things about Jake is that everyone can enjoy the Jake products because they are vegan and plant-based. If you have an intolerance for nuts or lactose, you can safely eat one of the delicious bars. Save time when you are at work with these ready-to-eat Jake products. Looking for a chunky snack while working at your desk or visiting a client? Grab a bar! Looking for breakfast, lunch or dinner during overtime? Take a shake!
Enjoy the benefits of Jake Business
✓ Ready to eat meals for every moment
✓ Stimulate a healthy lifestyle
✓ Vegan, plant-based and sustainable food
✓ Free delivery
✓ Long shelf life
✓ Always access to your invoices
✓ Subscribe monthly to save even more time
✓ No more worries about food again
Simply create a business account. You can create an account by clicking the 'create a business account' button and after we check if your company is eligible you'll receive an email confirming your application. The email gives you all the information you need to and how to start ordering. You are eligible to make an account if you have a Chamber of Commerce number.

BRING THE FUTURE OF FOOD TO YOUR BUSINESS