Who doesn't love chewy brownies? For Jake's chocoholics, we created a recipe for super delicious vegan brownies that have our Chocolate Original shake powder added to them. Trust us, once you make this brownie recipe you won't want another one!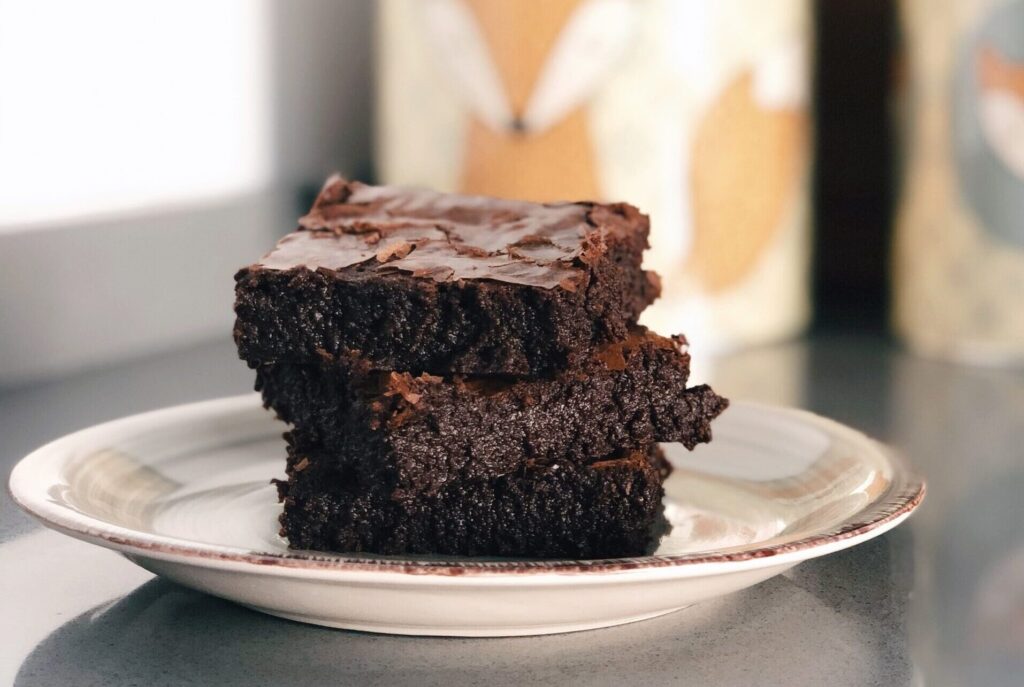 Ingredients:
2 ripe mashed bananas
200 g peanut butter (or other nut spread)
50 g cocoa powder
50 g Jake Original shake powder Chocolate
2 tsp vanilla extract
80 g vegan chocolate chips or a bar of extra dark chocolate
Pinch of salt
Preparation:
Preheat the oven to 180 degrees Celsius and line a 20 x 20 cm square baking dish with baking paper.

In a large bowl, add the mashed bananas, peanut butter (or other nut spread), cocoa powder, Jake Shake Original Chocolate, vanilla extract and salt. Mix until evenly blended. Then add the chocolate chips. Mix together.

Pour the brownie batter into the baking dish and spread in an even layer. Sprinkle additional chocolate chips on top, if desired.

Bake the brownies for 40-45 minutes. Remove from the oven and let cool in the pan. Once cooled, gently lift up the baking sheet to remove the brownies from the mold. Cut into squares and enjoy!