Making your own banana bread is not difficult and obviously the most delicious! This version is completely vegan. It also contains healthy fats through the use of nuts and flaxseed. It also contains extra protein through the use of our Original Banana shake powder, which gives it an even more intense banana flavor. For variation, you can mix some dark chocolate chips through the batter.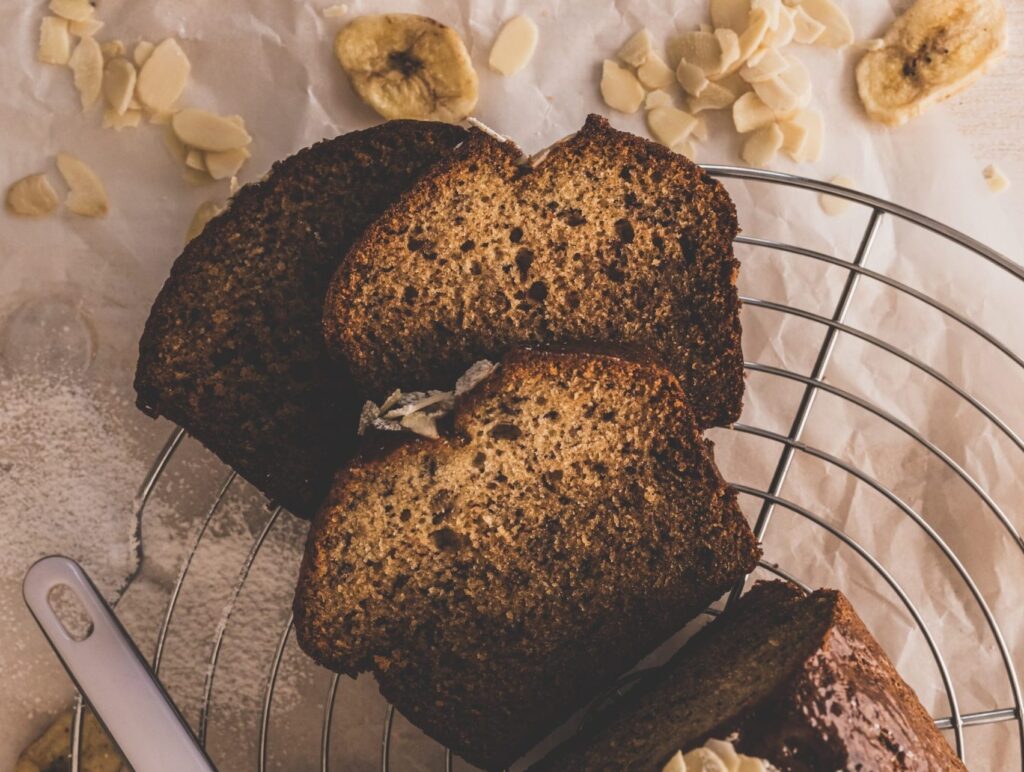 Ingredients:
150 g whole wheat or oat flour
3 ripe bananas
2 handfuls unsalted nuts (as desired)
3 tbsp crushed flaxseed
1 dash unsweetened soy milk
3 tsp cinnamon
1 scoop Jake Original shake powder Banana
2 tsp baking powder
1 pinch of salt
Method of preparation:
Preheat the oven to 180 degrees Celsius.
Peel the bananas and mash them with a fork.
Put the flaxseed in a bowl and pour in a little water so that the flaxseed is submerged. Let this stand for a while so that the flaxseed absorbs the water. This will function in the batter as a binding agent and is an alternative to eggs. If you don't eat vegan, you can use two eggs instead of the flaxseed.
Coarsely chop the nuts and add them to the bowl. Now also add the whole wheat flour, soy milk, cinnamon, shake powder and baking powder. Finally, add the flaxseed.
Mix together with a whisk and pour the batter into the baking pan.
Place the baking pan in the oven and bake the banana bread for 45 minutes at 180 degrees Celsius. Remove the baking pan from the oven and carefully remove the banana bread from the pan. Let it cool for a moment and enjoy!